WEB SUMMIT 2018
We've completed this project, but we'd be happy to keep you informed about future missions to this destination.
From 5-8 November handelsroute.nl organizes a trade mission for IT companies to the Web Summit in Lisbon. During the Web Summit handelsroute.nl organizes variuos activities.
In addition to the company visits, knowledge exchange and networking program, the program will also focus on the use of all the network and business opportunities that Web Summit has to offer.
What is the Web Summit?
The Web Summit has its origins in Dublin, Ireland where the first Web Summit took place in 2010. The Web Summit moved to Lisbon, Portugal where in 2017 more than 59,000 people from more than 150 different countries visited the Web Summit. Anyone who has anything in the field of internet technology is present. And perhaps more important everyone is approachable.
Sometimes you feel lost in the crowd, you look for more structure or you just want matchmaking support. Just like in previous years, handelsroute.nl organizes a trade mission to the Web Summit in Lisbon. With networking events, joint company visits and matchmaking. Everything is arranged for you so that you can concentrate on finding the right contact to close your deal of the future.
Just like every year, the speakers are impressive. In 2018 the following speakers have been announced:
Evan Williams (Founder Medium / Twitter), Gillian Tans (CEO Booking.com), Young Sohn (President Samsung), Brad Smith (President Microsoft) and many others.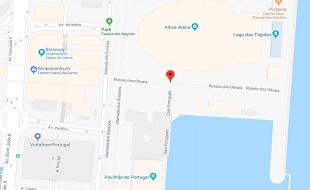 LISSABON
5 t/m 8 Nov. 2018
Altice Arena
Rossio dos Olivais, 1990-231 Lisboa, Portugal
https://websummit.com/