JMI ONDERNEMERSREIS COLOMBIA
From 8-15 november 2020 Handelsroute, together with Holland House Colombia, will organise a week-long trade mission to Colombia for members of Jong Management Internationaal.  
The programme will include visits to Bogotá, Medellín and Cartagena where we will be meeting with (Dutch) entrepreneurs and visit established companies.
With its favorable location in Latin America, open trade policy and rich culture, Colombia seems an obvious trade partner for the Netherlands. As part of CIVETS (Colombia, Indonesia, Vietnam, Egypt, Turkey and South Africa) Colombia is one of six countries which have been identified as emerging markets and possible lead position on the future world stage. It is one of the largest food producing countries in the world and as the second largest biodiverse country, it has huge potential for circular economy and innovation.  
Get inspired by Colombia's economic potential and trade opportunities and visit the country with us. You will find more information on this project page.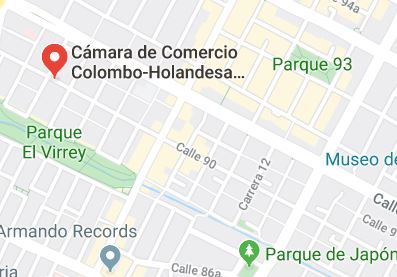 BOGOTA
8 t/m 15 Nov. 2020
Calle 90 No 19 – 41 Oficina 801 Edificio Quantum. Bogotá – Colombia